Overview
Abigail Association began in 2008 as a way to serve the people of El Salvador.  Over the past 14 years, God has opened many doors so that we may provide care to men, women and children of all ages.  Our goal is to reach more people for Him, Who deserves all the glory!  He loves His children and we do our very best to show them His love through a variety of programs offered in the communities throughout El Salvador, the country's capital.  If we can accomplish one goal, it would be that the people of El Salvador feel God's love through those that serve with our ministry.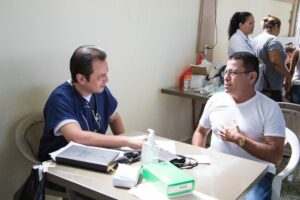 Medical Clinics
We operate two medical clinics which offer medical, dental and gynecological care as well as counseling and spiritual guidance. We have recently opened a laboratory in our San Jose Villanueva Clinic and hope to soon have one in our Soya Clinic as well.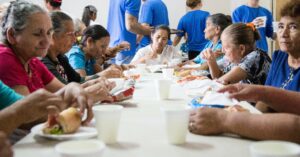 Elderly Program
Through our Senior Citizen Program in Cabanas, we are able to serve the elderly in one of the poorest communities in the area.  In addition to a weekly church service & Bible studies, they receive a weekly meal, medical treatment, vitamins, and prayer.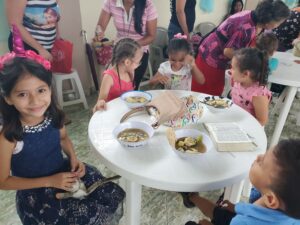 Children's Feeding Programs
Our Feeding Programs ensure that over 250 children receive a warm meal and love each day.  With the help of our supporters, Abigail Association is able to provide food for six children's feeding programs, enlisting support from local mothers for the preparation of the meals, giving everyone a chance to be involved.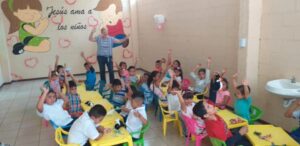 Mobile Medical Clinic
In 2021, we introduced a Mobile Medical Clinic which allowed us to expand our reach into remote villages, taking medical care to where it is needed most.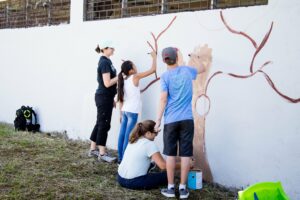 Mission Teams
We are proud to partner with churches and mission teams from several countries who take the opportunity to come serve here in El Salvador.  Work ranges from ministry to medical and cleaning to construction.
Check out our latest eNewsletter!
Checks made payable to Abigail Association may be mailed to:
10101 Gregory Court
St. Louis, MO 63128
*Electronic checks may also be sent via your bank institution to the address above.