It was from an early age that Dr. Miriam Mendez had the desire to become a dentist.  Even at a young age, she aspired to be different to give the type of care that she, herself, desired.  She longed to reach the forgotten and save the lost.  Her work with Abigail Association began after volunteering at a medical clinic in 2014 with her friend and church leader, Dr. Romeo Manzano.  When they arrived at the clinic, she did her part with dental cleaning, noticing that there were more than dental needs – there were soul needs.
From that day at the clinic in 2014, when she first met Janis and learned about the mission and vision of Abigail Association, Dr. Mendez knew she wanted to be a part of the beautiful team blessing others.
She recalls an experience when she was eight years old, visiting the dentist who couldn't help her with a painful tooth. It was then that she told her parents she wanted to study dentistry to be a different dentist.  Years later, she has completed her degree with hard work, diligence and help from both her parents and of course, her Heavenly Father.
Now working as a general dentist at the Soya Clinic, Dr. Mendez is seeing her dreams come to life.  She loves being able to be an instrument of blessing to those in need by building relationships and helping ensure that they have the care they deserve.
Dr. Mendez shared the stories behind her two, favorite scriptures:
In 2005, life brought about many changes as she started her studies.  She found herself anxious about the money it would take to help her dreams come true.  One Sunday she was crying to God in church, telling Him how she was very afraid.
"Pastor began to read the bible and one verse struck my heart," she explained.  "It was a promise from God."
It was then that she made a promise to God that Joshua 1:8 would be her verse.
"In 2007 I started working with people with disabilities.  In the Elim Church, God spoke to me through a pastor in Matthew 20:28," she said.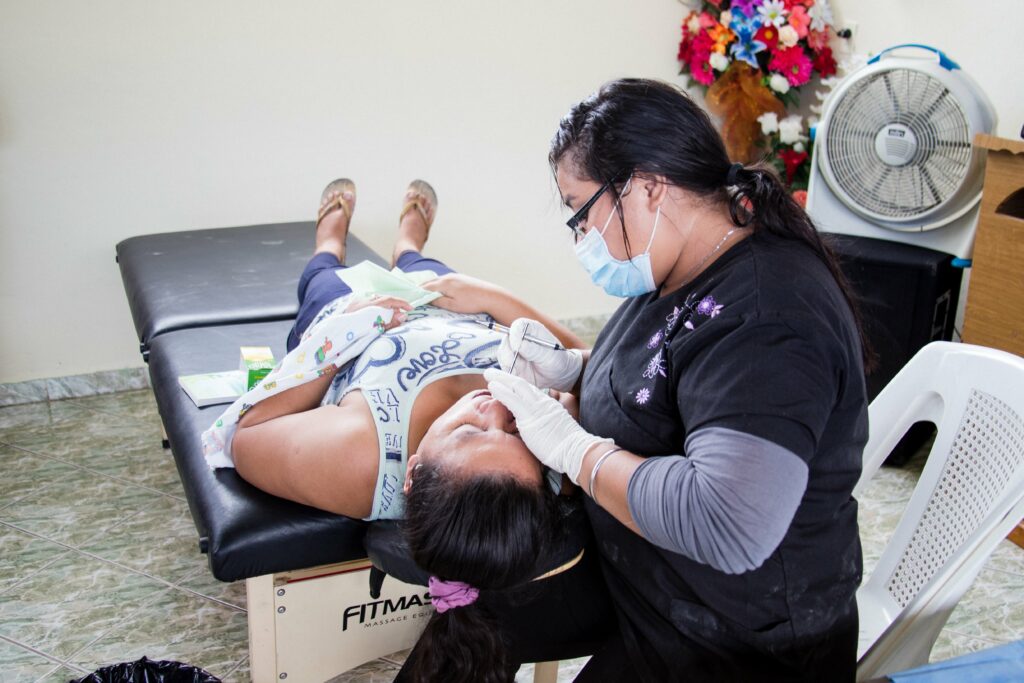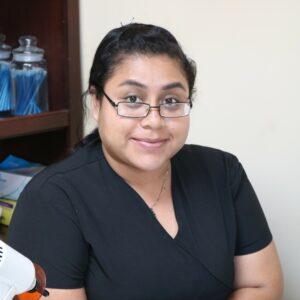 She wanted to imitate Jesus serving but not where everyone serves.
"I wanted to serve where there is real need," she explained.
This is when she was introduced to Rainbow of Love, an organization that serves youth and families.  She has served there ever since.
Even though she is there, making a huge difference, if you ask her, Dr. Mendez will tell you that it was Abigail Association that changed her life.  Her dream is to see Abigail Association thrive, expanding into under-served communities, offering both spiritual and material needs to those who may have been abandon or forgotten.  She truly believes that the clinic is a way to attract people who have prejudices towards God and a place that can teach them that the God we serve and follow is a loving Father.